Years ago, businesses both small and large worked efficiently with just one simple tool – The E-mail. Typing information, hitting send, taking printouts, clipping it with stapler pins and tucking it away in huge files was the norm. It still is in some workplaces but the 2020 pandemic has pushed every single business to take matters into their
online(own) hands
. The transition from your physical office to your online workplace will take some getting used to but once done, you will regret not making the switch sooner. 
What Is an Online Workplace?
Similar to your workplace at your office, an online workplace will allow you to digitally communicate and collaborate with your team to work, write, share and store files. Using online workplace tools doesn't just ensure you and your team get the job done remotely but also enhances your work efficiency and team productivity. 
Many Online Workplace Options but Which One Is the Best?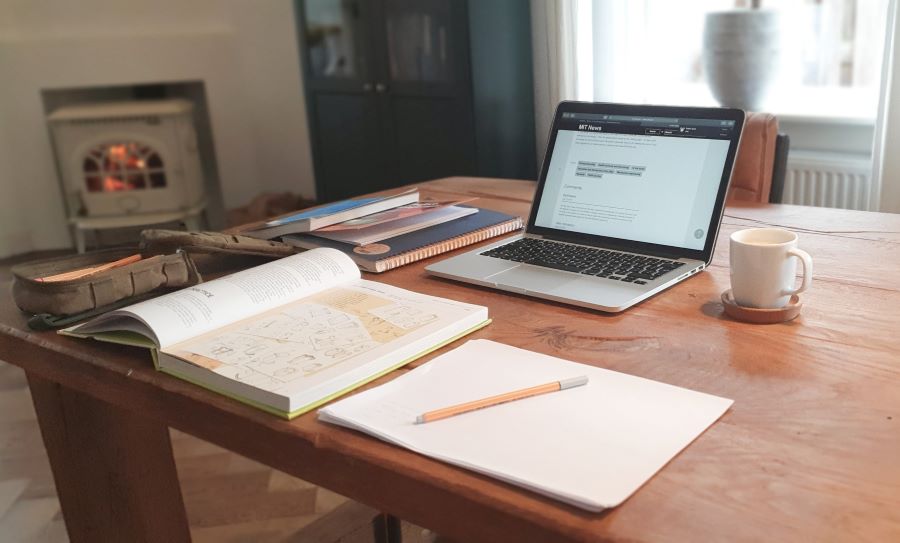 Small businesses, startups and freelancers can not shell out a huge amount towards an online workplace but surely need one to keep their businesses afloat in this era of work from home. From scheduling your first client meeting to delivering the final products, everything needs to be digital and cost-efficient. 
With plenty of productivity solutions and online workplaces to choose from, we conducted a brief comparative analysis of the three most popular suites of apps (Google Workspace, Microsoft 365 and Zoho Workplace) to help you make an informed and timely transition.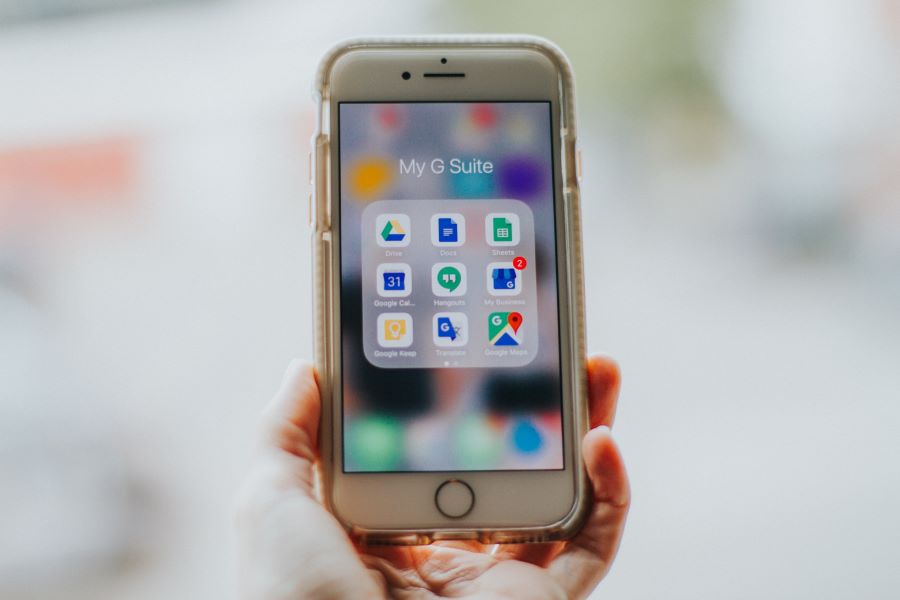 Formerly called G Suite, Google Workspace is a collection of 14 applications and 4 security and management tools. Applications like Docs, Sheets, Drive, Calendar and so on are free to use for any Google user but a Google Workspace plan provides custom email addresses at your domain, increased cloud storage and management tools. 
 This is often the most preferred online workspace as most employees of any business will already be familiar with the apps from personal use. There are 4 Google Workspace plans – Starter, Standard, Plus and Enterprise. Depending on the size of your business and your business' requirements, you can pick between the 4 plans.  
The plans offer a limit of 300 users with up to 5TB (depending on the plan) cloud storage per user and if your business has a team of 300+, you can pick Enterprise plans which come with an unlimited number of users and storage.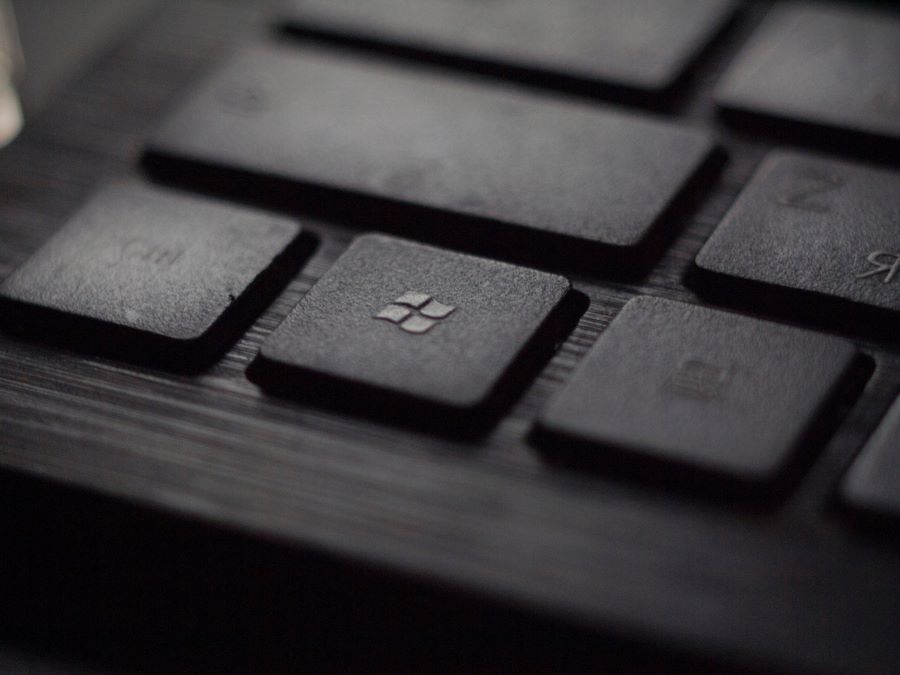 Microsoft Teams and Microsoft 365 offers an office setup with remote solutions and secure cloud storage. The entire suite of applications is designed with productivity in mind. This online workplace has diverse plans for home and personal needs as well as business needs. 
To work as a team/business, Microsoft 365 plans are categorized into Basic, Standard and Premium. These include Office apps like Word, Excel and Powerpoint; custom domain name; 1TB storage and sharing; calendar, task tracking and so on. Unlike Google Workspace, Microsoft offers desktop versions of Office apps. Microsoft apps are easily adaptable as we have been using Word, Excel and Powerpoint starting from school projects. 
  In case you run a business with a team of 6 or less, you can very well make use of the Microsoft 365 Family plan which more or less operates the same way as business plans. The 3 business plans allow a maximum limit of 300 users. If your business is larger, the online workplace also offers enterprise solutions.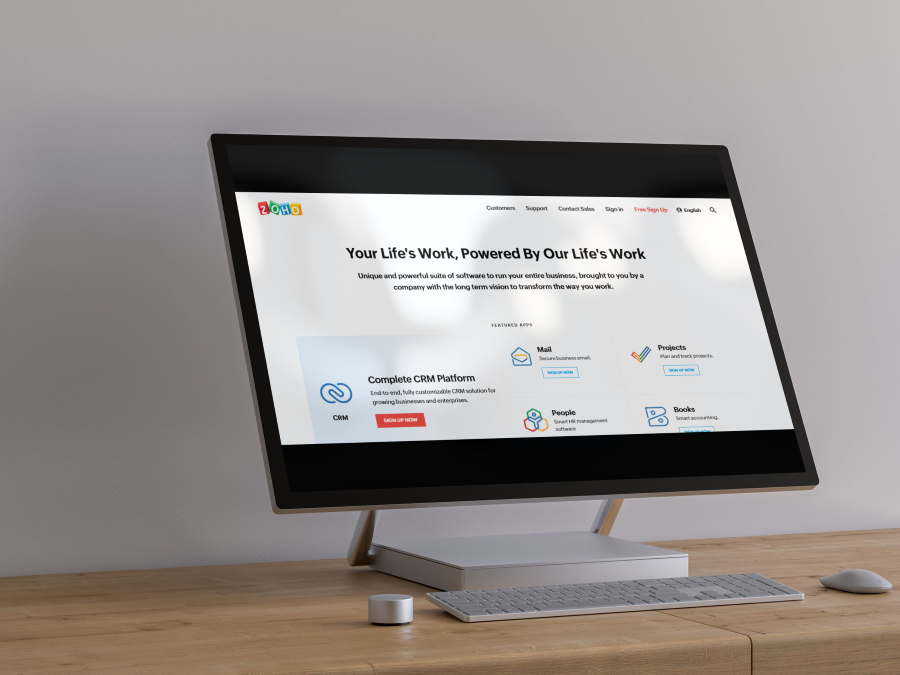 Most businesses are inclined towards supporting fellow Indian businesses. Zoho Corporation, an Indian software company is the best pick. Zoho Workplace offers a complete set of tools for workplace communication and collaboration. Zoho offers its own set of office apps like Writer, Sheet and Show along with cloud and custom email domain services. 
There are 3 Zoho Workplace plans in total – Standard, Professional and Mail Only. They also offer a Forever Free plan for up to 5 users. The cloud storage space in this online workplace works a little differently. It works as team storage – say – for 10 users, a total of 100GB or 1TB (depending on the plan) shared storage will be shared across all users.  
Additionally, they offer mix-match options and tailor-made plans based on the size of your organization. 
Comparative Feature Analysis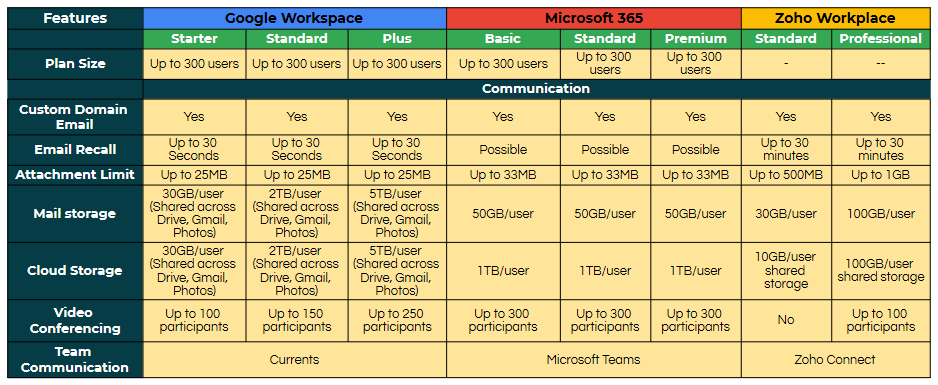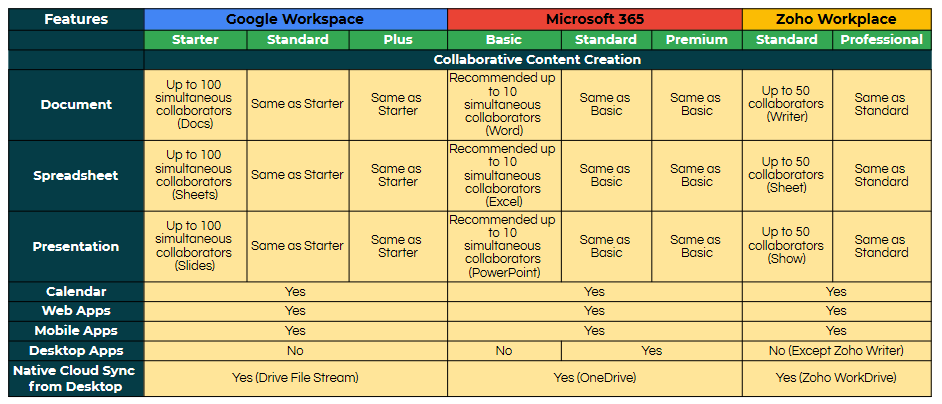 Break down your business needs and analyze them to understand what you want and how you want them done. You can consider factors like the number of employees, cloud storage requirements, specific needs, the efficiency of tools for your business, the budget, the versatility of usage and the degree of comfort of your team. Once you run through these, you will arrive at which online workplace you think works best for your business. 
Which online workplace do you plan on picking up? Let us know in the comments.