This is the start to a series of blogs titled "Meet Our Team's Reflection in Words". The goal is to introduce our team to you, with a pinch of our beliefs, a fragment of our thoughts along with a thing or two that you can learn from. You have been reading a lot of informational blogs from us lately. This blog is a break from the invariability of knowledge and will give you insights from each of our teammate's minds.
To start the ball rolling, I picked a very easy subject that is relevant to all of us given the current situation of the global crisis. Work from home. Our team at Hackowls had already been working remotely from the onset of our journey with frequent team gatherings for work, celebrations, when its Marvel movies in the theatres or just to have a good laugh. We all agreed that the first window into our minds must be to the one of how we work from home.
Pragati (Content Writer Bynamed Content Queen)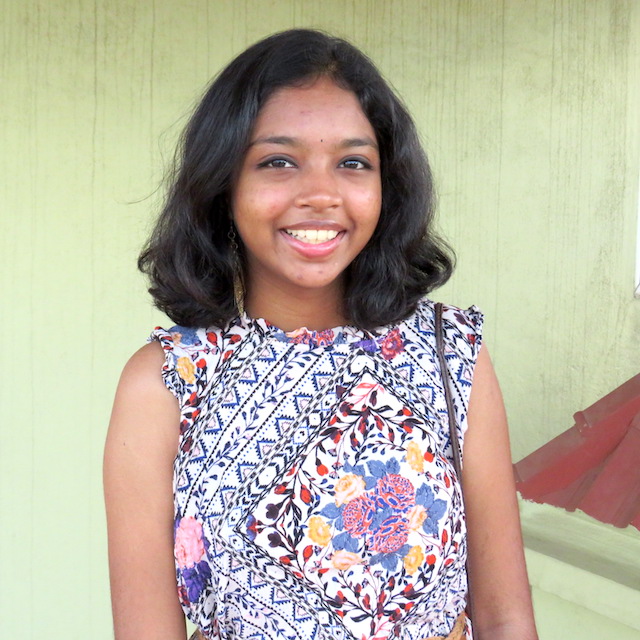 I have my way with words and that lets me band together for tasks with everybody in the team. Working from our office or working from home, the one thing that stays on my mind constantly is my sense of time and that is the trick that works best for me. 
I try to begin most mornings with a short routine workout/yoga that keeps my senses alert throughout the day and helps me battle procrastination while I work from home. 

I prefer working at my work desk in complete silence and seclusion to keep my flow of work uninterrupted except for a break of Badam Milk to re-energize myself and keep my distance from midday lethargy.  

To stay in the middle ground between overworking and idling, I adhere to my work timings everyday. This plays harmoniously with my personal life without gobbling up the guilt of missing out on either. My answer to "What did you work on today?" check-in (on a tool we use called Basecamp) signals the end of my work time and the switch to life at home. 
Rohith (Operations Director and an All in All Azhaguraja)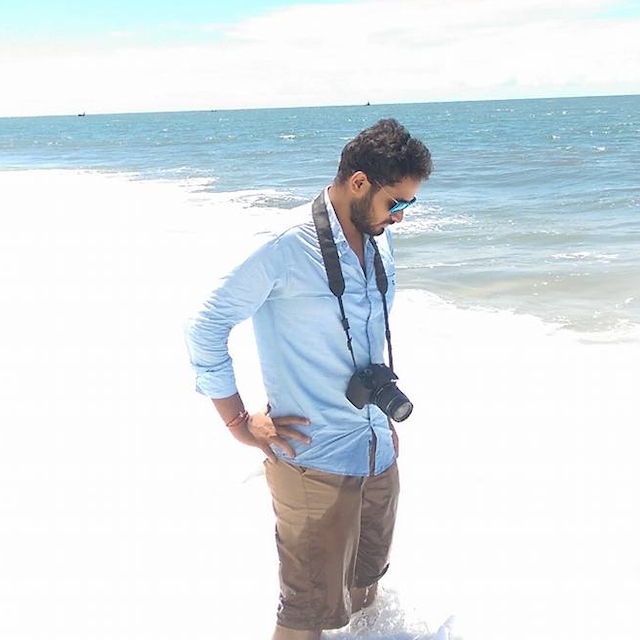 In practical terms, Rohith holds up all sides of the show, from marketing and conversion to website designing and delivering. His notion in life and work is "Things just won't work until you do" and he applies it in his role effectively. 
He seggregates his work from home time into two, day time to interact with clients and evenings to follow up on the tasks in his hand on account of client feedback. This gives him a clear distinction of his multi-natured job role.

To keep up with the inability to move out of the house, he has picked up the habit of reading to keep himself engaged, freeing him from monotony. He is cultivating his ample time to learn and engage in new activities that benefits his way of doing things.

He cashes on this work from home nature to build stronger customer relationships by consistently communicating with the clients. Tending to their digital business concerns at the earliest boosts him up to wrap up his tasks on time as well.
Sivadharshan (Lead Graphic Designer and Design Wizard in Effect)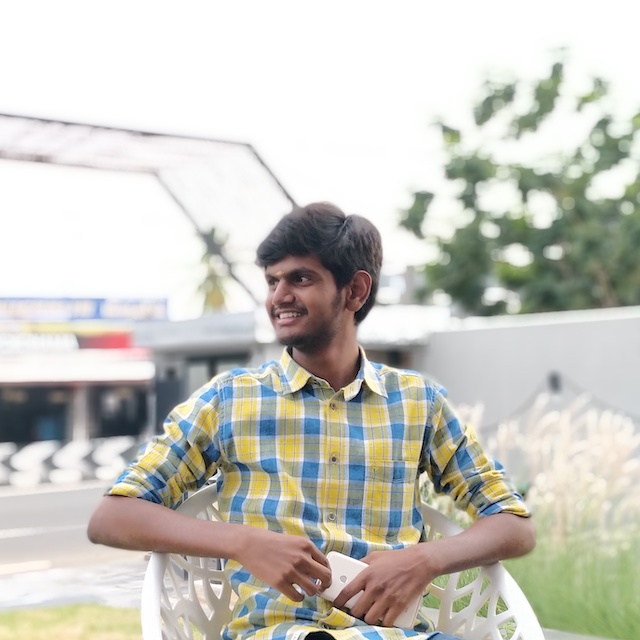 Sivadharshan is our go-to person for anything that has to do with creativity linked to design. Patience and calm are certainly vital to sunshine the creativity and it cannot happen if any factor is squeezing from the outside. He dusts off most of these external agents. 
His routine of work from home whirls around an appropriate work desk and his computer system setup. His extremely tidy work table plants in him the seeds of interest to get his duties complete and the computer setup comforts his back, leaving no space for posture problems. 

He protects his work bubble by working isolatedly and not letting any distractions (family conversations or noise from the television) come his way.   

He resolutely believes that we tend to over-commit as we work from home. He deems it essential to cap his work time, take time out for himself and also reserves time for familial activities. This boundary between work and home keeps his mind healthy.
Sumanth (CEO Though Mostly Chief Troublemaker)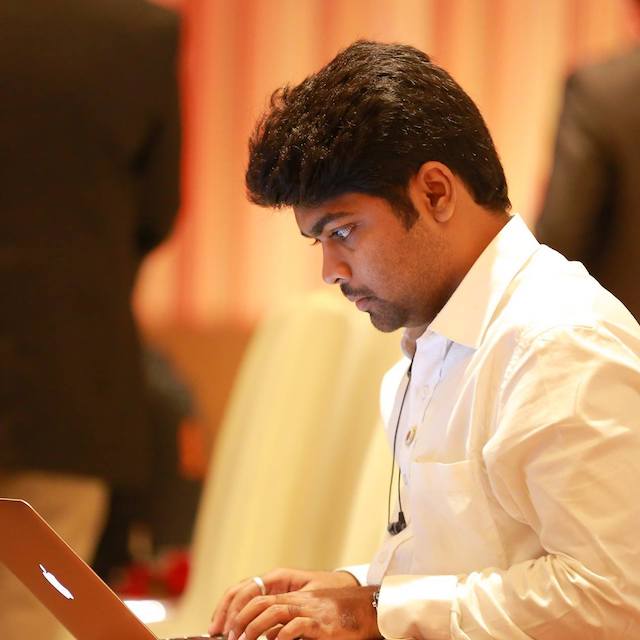 Sumanth, being the people's person, is the strong-standing bridge between our clients and our team. He receives about 40 phone calls each day and the information is always overloaded in his brain but is a maestro of organizing and decluttering. 
He was introduced to David Allen's principle of Gettings Things Done a few years ago and is an avid follower of it till date. 

Tons of client communications land in his email each day and he practices the custom of answering all of them before 6PM every evening and keeps himself updated.

He updates his to-do list as soon as a new task is communicated to him before it gets lost in the tunnel of thoughts running on his mind. Or gets it done at once if it is a task that will consume less than 5 minutes of his time. 

He lives his life around apps and has one for productivity too. He uses an app titled "Streak" that helps him form habits. He makes sure to tick off the daily routine tasks on this app by the end of each day.
Suriya (Website Designer Labeled Champion Gamer)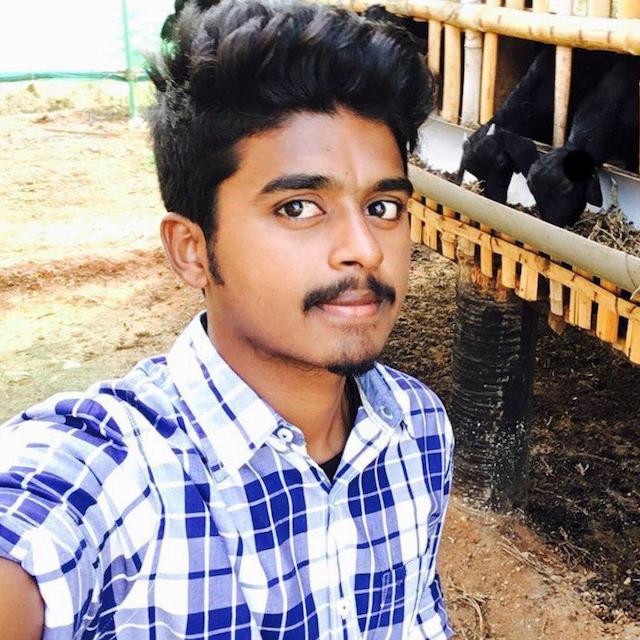 The new kid on the block, Suriya is striding ahead astonishing the rest of us. With a blend of joint and independent tasks on his plate, he is a team sport and is piecing himself together to work from home with ease. 
Different from most of us, he ticks off tasks on his list in a reverse order. The number of tasks bully him and he returns fire by striking off the easiest ones first, that way making the numbers go down quickly. 

He prefers working in an airy surrounding, he runs off to his balcony, cozies himself up with the breeze gushing by and settles down to work accompanied by nature. This trick works best for him to clear the fog in his mind. Clear headedness to work is one precondition he doesn't compromise on.

He hates leaving tasks unfinished so he prioritizes his tasks and frames his schedule in a way that he finishes a task by the end of the day without delay. Sometimes, he works at 10AM or sometimes through the night. He keeps his work times flexible to suit his frame of mind.
Suryavarshini (Creative Director but Should Say Chief Happiness Officer)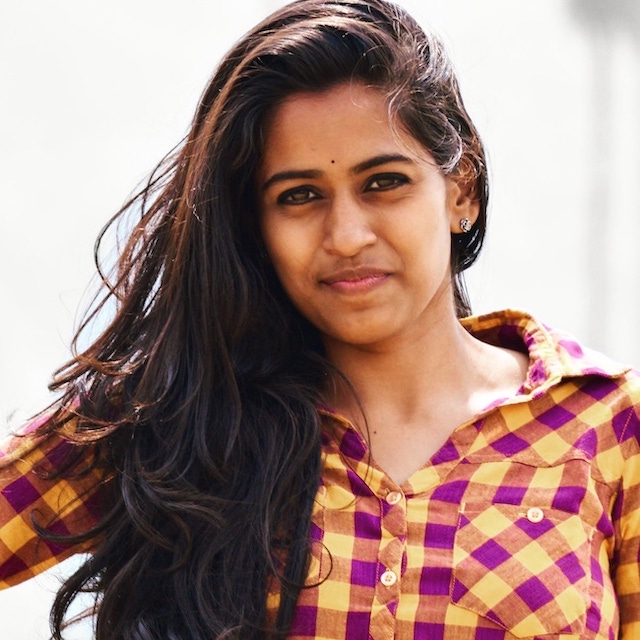 When we smell cheer in the air, we know Suryavarshini is closeby. She is nicknamed as our Chief Happiness Officer and is completely true to the title. She works on multiple fronts for the team, her high spirit never fades and checks off everything on her list. 
Unwinding is her daily tradition without which her day doesn't end. She keeps her life and work in a completely balanced see-saw with ideologies styled to suit her way of life.

Family time and work time are equally prioritized in her day by scheduling work hours to times when the rest of the house is sleeping, 6PM to 2AM. All done, she also safeguards her sleep time to keep her daily cycle running smoothly.

She misses conversing with people around and so strikes up conversations with her teammates or friends to get her regular source of updates. She keeps herself refreshed with the doings of the people she looks up to and that gives her the push forward.
Venkat (CTO on Top of Being Chief Fun Officer)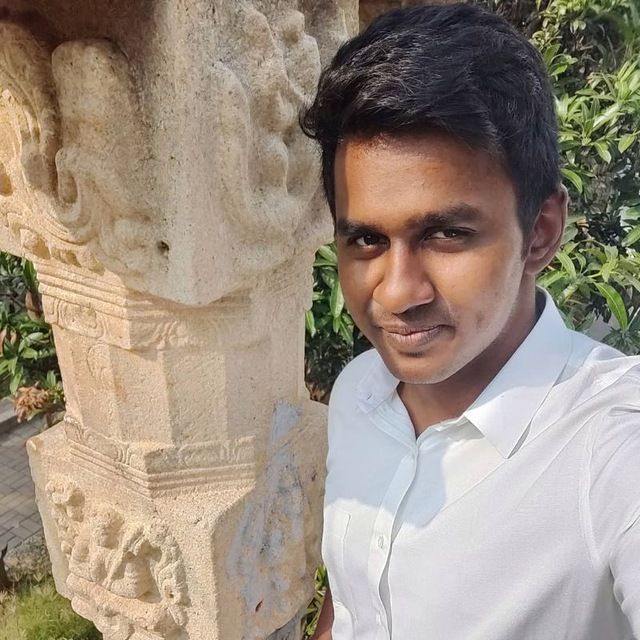 A shy introspect, Venkat marks plurality in his role. He thinks design and writes code like ABC's. He is a force because the heap of technology hidden in his mind is growing bigger everyday while finishing his many tasks from behind the curtains. 
A methodical manner of working agrees with him, he has a clear agenda of his day every morning. And that happens by pondering every night about his tasks for the next day. He doesn't write it down but imprints it in his thoughts. 

While he carries out his tasks, he looks at the bigger picture to visualize the ultimate goal of the activity. This helps him look beyond the mereness, the size of his task and its obstacles. He doesn't let uphill tasks (app development) weigh him down but instead takes pleasure in how the end product is going to help millions of users and the growth of Hackowls.   

Sufficient rest and exercise find their period in his everyday life's timetable. This counterbalances all aspects of his life superbly together. He also refrains from gobbling down delicious home food to a bellyful. He keeps his senses fresh with half a tummyfull of a meal. 
Cheer and motivation are sewn into each of our team calls and that keeps us pushing forward everyday while we work from home. Individually we follow a varied class of tips and tricks, out of which, a few were highlighted in this blog. Our psychological environment is packed with sereneness and encouragement. This work culture is keeping us healthy and thriving. Uninvited guests of unproductivity and laziness are shooed away by each other and that is how we collectively work from home in an effective manner and get things going.