Are you a business owner, small or big? If yes, you need to be visible on the Internet, no doubt. To really make your visibility on the Internet work, you should set up a Google My Business account and you NEED to OPTIMIZE it. 
What Is Google My Business Account?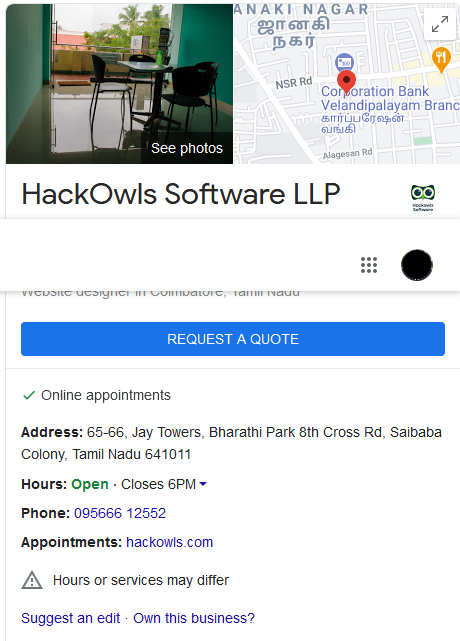 Google My Business is a virtual information centre, a free tool offered by Google that lets you manage how your business looks on Google Search and Maps. You can add details like your business name, address, operating hours, list of products/services, reply to customer reviews and even photos. 
46% of all Google searches are looking for local information and 88% of searches for local businesses on a mobile device either call or visit the business within 24 hours. So it is really important that your information on Google My Business account is reliable and fault-less. 
One thing to keep an eye on is that anyone can suggest edits on a Google My Business account's public information. Few businesses are already registered and if yours is one of them, you can request ownership of the Google My Business account. If your business is not listed, you can create a new account and add information from scratch. 
How To Claim Your Business on Google My Business?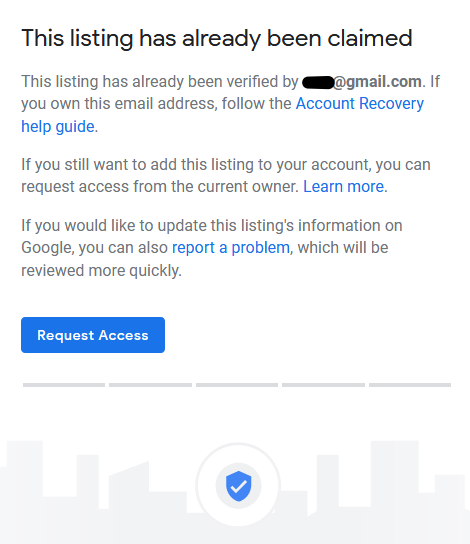 Simply search for your business on Google Search. The listing will display all available information and have an option at the end that asks, "Own this business?". Click on the button. 
The next screen will tell you if the business has already been claimed and verified. You can request access from the current owner. If the business has not been claimed, you can request access through your Google account and follow the instructions to verify your business.
How To Add Your Business on Google My Business?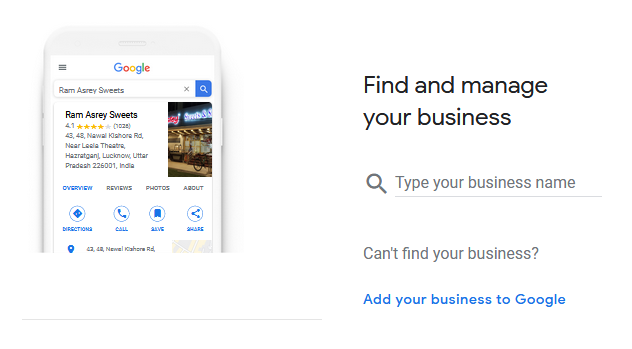 Log in to https://www.google.com/business/ using your Google Account where you will first be asked to enter the name of your business. The next step will be to choose your business' primary category. You cannot add a category of your own but there are over 3000 categories to choose from. 
If you operate from a physical store or from an offline office, you can add your accurate location details and enable its visibility on Google Maps. If you also serve your customers in locations outside your address, like delivery or offer doorstep services, you can include information about that as well. 
The last step is to add your contact details such as your mobile number and redirect your customers to your website for further information. On average, 56% of actions on Google My Business listings are website visits. Google Sites offers free creation of websites based on basic templates. For a detailed and customized creation of your website, connect with us at Hackowls.
You have your Google My Business account listing ready! 
How To Verify Your Google My Business Listing?
The verification usually happens via mail. You can click on "Verify now" and enter your address to receive the verification details. Once you receive it, you will be redirected to enter the verification code. 
You can also opt to verify via postcards or phone. In case your business operates from 10 or more locations, you will be eligible for bulk verification. Some business categories allow instant verification if the business' website has already been verified by Google Search Console.
How to Optimize Your Google My Business Account?
Now that you have set up the basic information, there are a few more specific details you can optimize on your Google My Business account. 
Add related secondary categories for your business. It is important to be as precise as possible as Google can do a better job at matching your profile with customer searches. Google takes up to 3 days to review the quality of your edits and publish.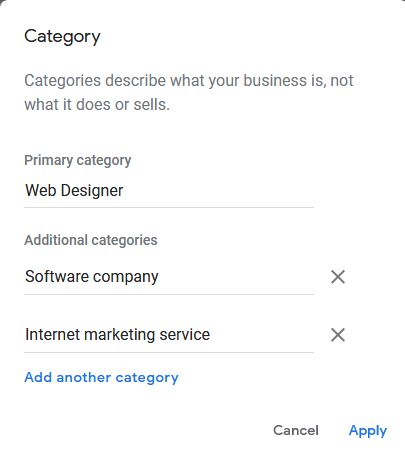 Google My Business allows you to add very specific service hours for your business. You can add different working hours for each day.



If you provide additional services like delivery or pickup, working hours can be specified for these services as well.
If your business has irregular hours, you can select particular dates and add working hours for those dates under the "special hours" feature.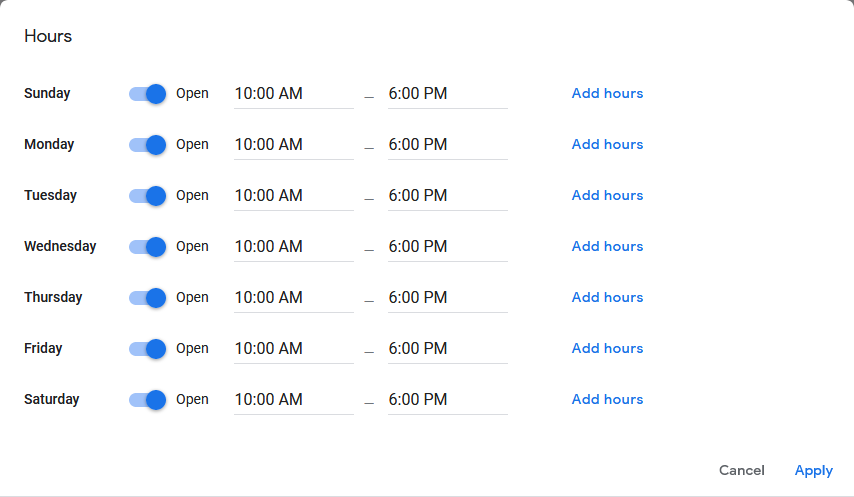 24%

of customer actions end up in placing calls. If you are available on multiple phone lines, you can add additional contact numbers. There is also an option to add appointment links. You can easily add the link for Contact page from your website if you don't have an appointment system linked anywhere online.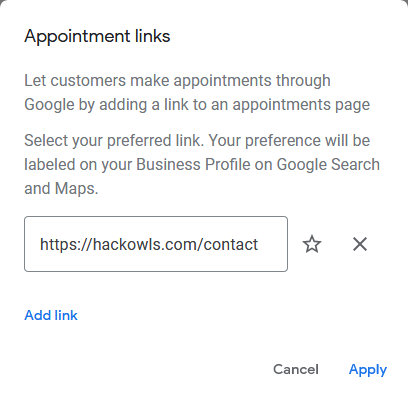 Google

reports show that "Businesses with photos receive 42% more requests for driving directions to their location from users on Google, and 35% more clicks through to their websites than businesses that don't have photos."



Adding photos on Google My Business is categorized into multiple categories. You can set your logo, cover image and add photos. Your customers also can add photos. You can categorize if your photo is of your interior or exterior office, of your team or of your work or team. 
Adding further details like products or services along with their photos and descriptions is advantageous. This will help your customer figure out all details about your business at one point and at ease. You can add the link of your product on the website at the bottom of your product description in case they want to read more.


There are 2 ways of your customers finding out about your business, direct search and discovery search. First one is when they enter your business name directly and the other is when they search for your product/service. Discovery search attracts higher traffic of

84%

as opposed to 16% of direct search so it is essential to add details of your products/services even though it is present on your website.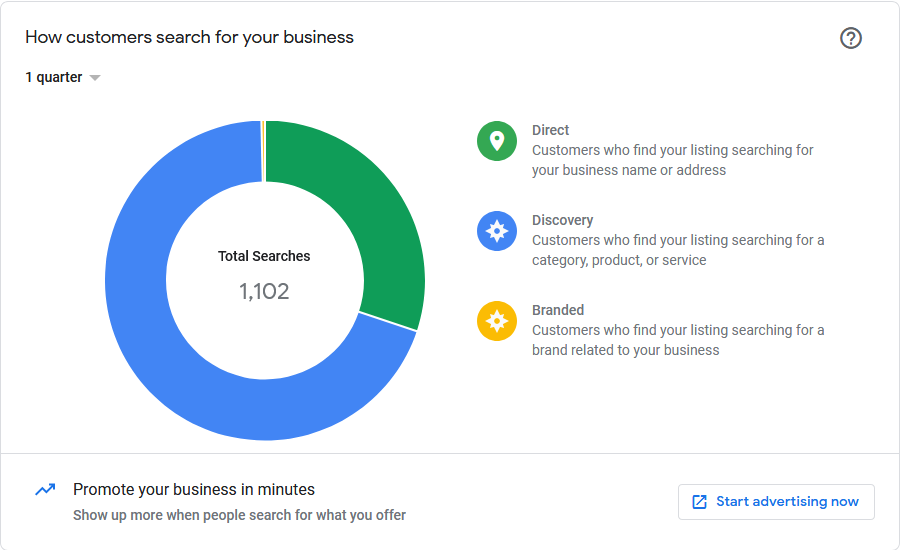 Apart from the constant details, you can add floating information about your offers, events and updates. Addition of these details is under posts. Actively updating posts benefits you by providing better customer experience and directly communicating with them.
Monitoring your Google My Business Insights helps wonderfully to find out how your customers are searching for you or finding you. This will give you a list of keywords which if you have not included in your title/description, you can to get higher traffic.


You can also track customer actions like website visit, direction requests and photo views. You can also track from which Pincodes your direction requests start from and if they find you on Search or Maps.
In case you are closed temporarily, do not forget to update the changes on your listing. You can enable the "mark as temporarily closed" button. 
Squeezing out maximum good from Google My Business account is a must if you own a business. Staying active and constantly monitoring your performance and refining your activity is important to stand out. It may be time-consuming but the pay-off at the end will definitely be worth it. Delay no more and start building your Google My Business account right away.