Keeping your customers 'happy' is the motto of any modern business and it applies better in Digital Era than ever. With the advancement of technology, people nowadays expect a quick response, easily accessible content and more ways to reach to the brand they care about. To stand successful, business not only has to build a website to showcase their products and services, but they also need to use them well to boost engagement with their website visitors. Today, we are sharing some primary ways to keep your customer happy and engaged
Best ways to engage your website visitors
1) Floating Engagement Bar to engage your website visitors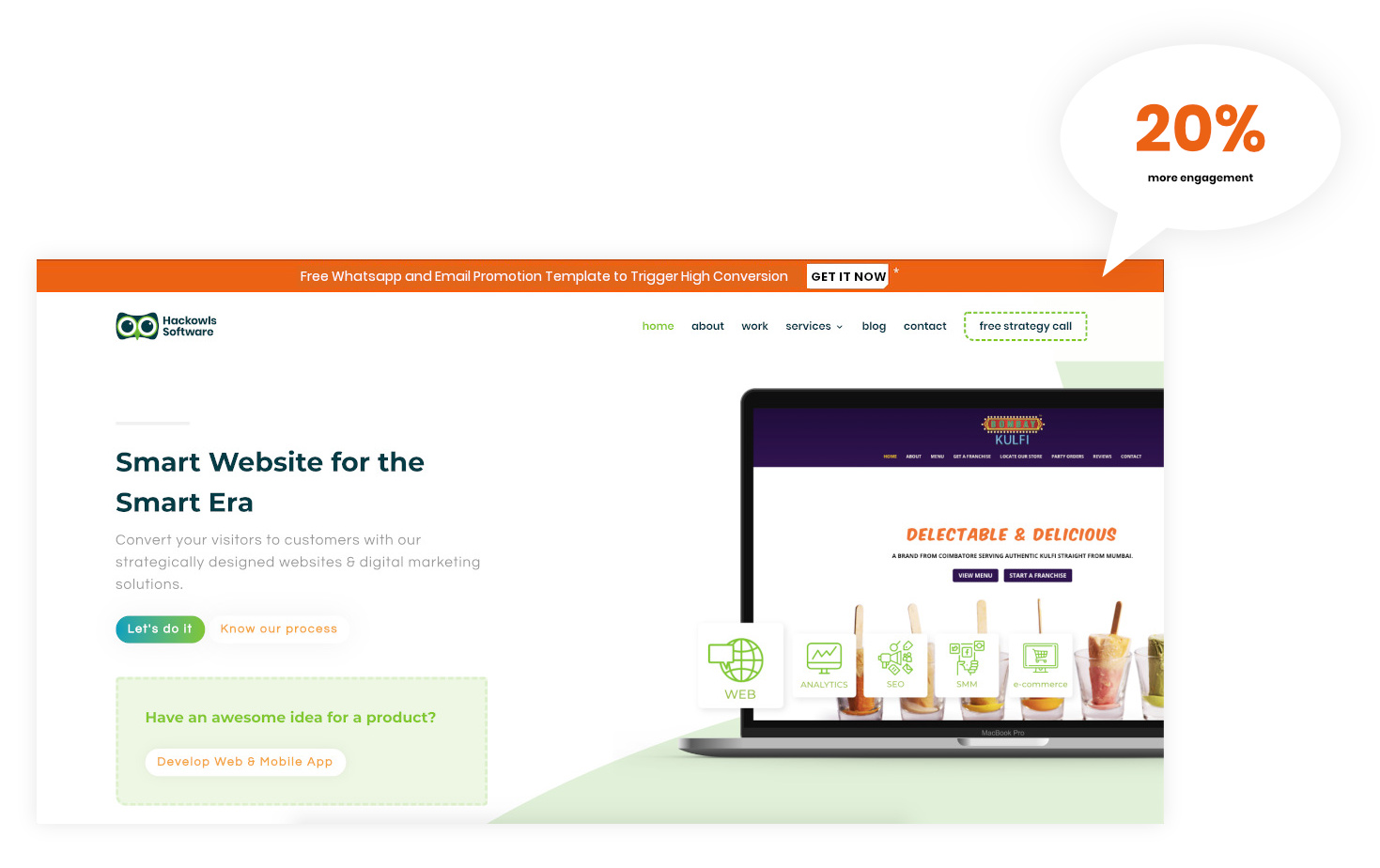 This little bar on the top of your site can boost your website's engagement by whooping 20% more when used effectively.
Floating Bar is a perfectly sized bar on the top of your website which doesn't hide too much of your content while putting the message in front of your customer. Spreading your latest activity such as a new blog, lucrative offer or just asking them to gently pass in their email for your newsletter becomes a cakewalk. The best part of this tiny bar is that it can be closed if the website visitor is not interested, and resume to their regular activity on your site. It's been estimated that installing this simple bar can boost your engagement rate by at least 20%.
2) Live Chat to interact with your website visitors
Since the dawn of internet, chatting existed as one of the most fantasising feature of internet. With the introduction of chat from AOL, MSN and other amazing startups in the early 1990s has changed the world as we know it. With the advancement of technology, chat took a lot of shapes as it evolved, one prime example is WhatsApp, today there is absolutely no one in the globe who hasn't use it on day to day basis.
Chatting is a tool where we can pass a quick message and get an instant reply or get replied on a convenient time, this convenience has made it a phenomenal success. Bringing chat into your website not only improves your visitor interaction but also helps you to get in touch with your customer more, collect valuable feedback and even send the right offers at the right time.
Currently, there are 100's of live chat plugins for you to pick from, each of them offers a variety of options to engage with your customers. Following are some ways to leverage live chat to boost your sales and convert more leads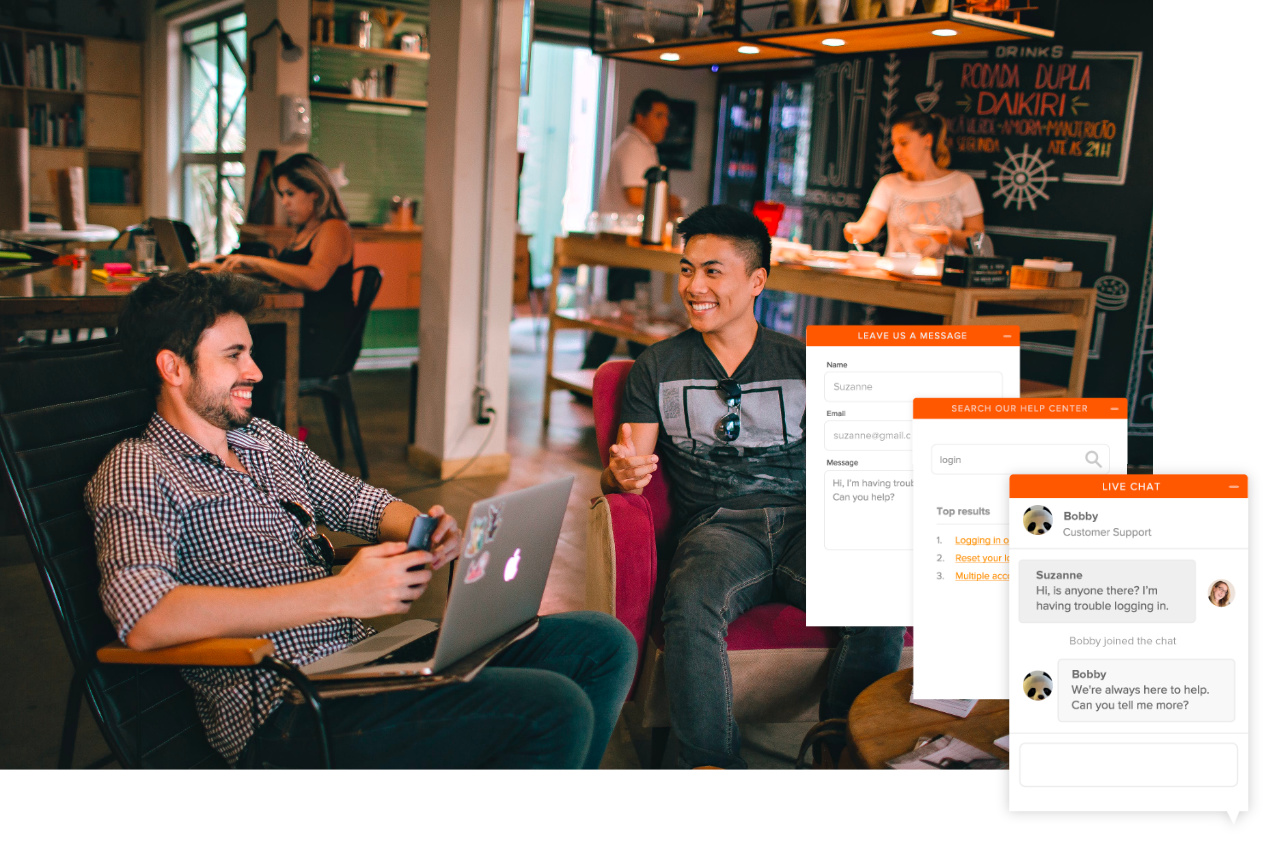 Studies show that 90% of customers are more confident to place an order if a website offers live chat.
There is nothing more comforting for a customer than having someone from your team answering their queries in Real-Time. Think about it as having a salesperson in your shop who can guide your customer when needed, such that having instant messaging enabled on your website can improve your customer decision of buying your product or service.
Almost every business has to answer questions which are repeated by many customers, as live chat ecosystem advanced, they now offer an ability to list your FAQ inside the chat system, where people can check through some frequent questions and answers to clarify their doubts. This can drastically reduce staffing for your support team since most of the questions can be addressed via such powerful feature.
As opposed to common myth, chatbots are not anymore just a fun tool to say Hi and get Hey back. It has become very sophisticated that it can practically do more than just simply replying a standard set of questions, most live chats tools now offer chatbots at nominal pricing. This simple bot can engage with your website visitor on your behalf and answer most questions and guide them in the right direction. Chatbots can drastically improve your customer satisfaction up to 30%, as it covers all the basic aspects of your business and it can also collect emails on your behalf which you can later use for email engagement.
3) Email Campaigns to Increase your Website Visits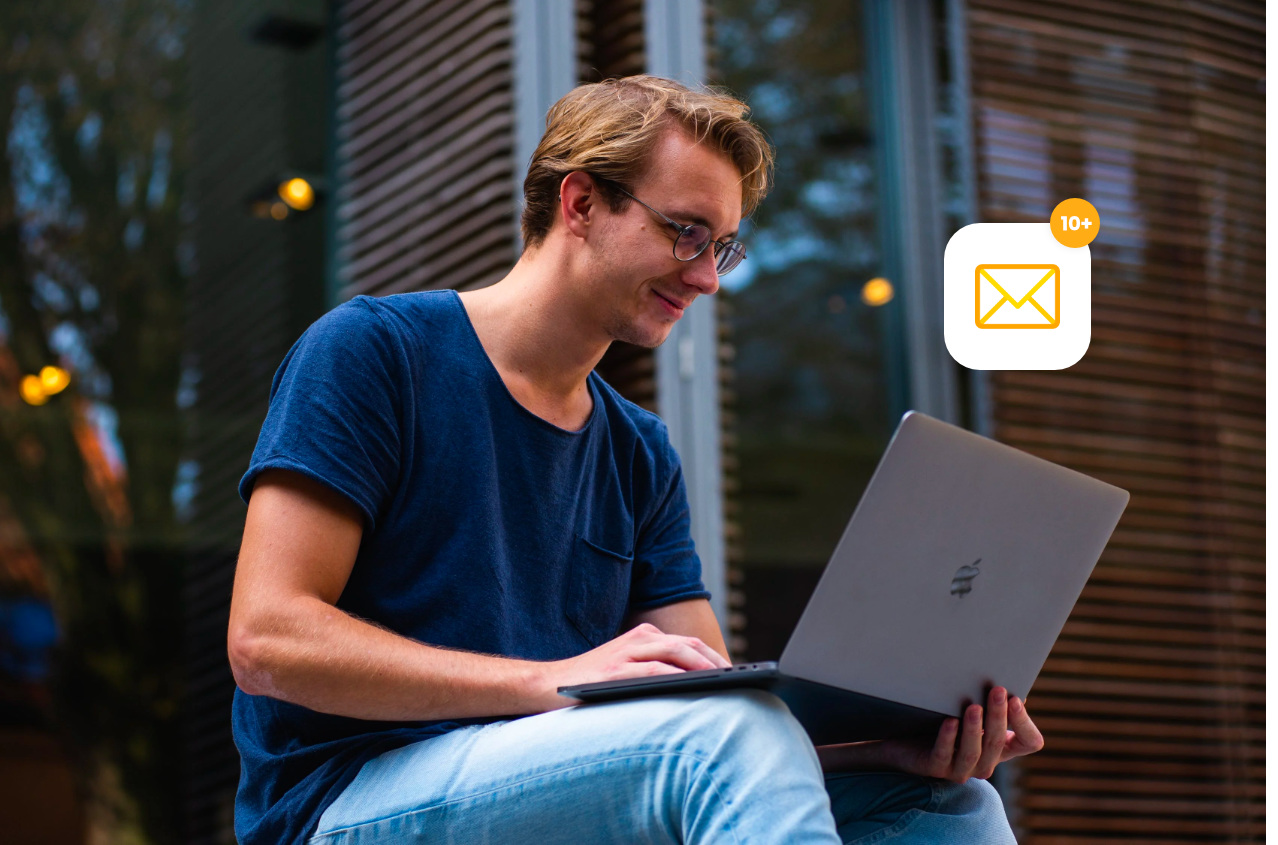 Well, I don't open emails anymore… and why is it still important?
Despite the rise of more advanced communication such as Chat, Video Call, etc. Email still stands as the gateway to such potential technology and people read interesting emails if they receive from a known brand or business. The important part of email communication is clarity & authenticity of the message that's being sent. People love to learn more about your brand if you have built a wonderful community prior bringing them onto your email list, based on the quality of email list, your email marketing efforts can be more valuable and cheaper compared to social media marketing.
Email marketing converts more leads into your customers, as they signed up and agreed to be a part of your list. This makes it easy for us to send personalised emails to your customer and thus increase engagement. Some of the reasons to consider email marketing especially if you are targeting B2B markets are
1
Email is the third most influential source of information for B2B audiences
2
86% of business professionals prefer to use email when communicating for business purposes.
3
CTRs are 47% higher for B2B email campaigns than B2C email campaigns.
4
59% of B2B marketers say email is their most effective channel in terms of revenue generation.
3 Primary Email Campaigns you can setup immediately
Welcome emails are just way of saying hello to your recent email subscriber. Sending the welcome email after few hours of interaction can make your new email subscriber to reengage with your site, it is remunerative to send asap, but delaying for a few hours can help you get a second visit from the same customer to your site, thus building up the opportunity for re-engaging them to make a purchase.
A weekly or monthly newsletter can be quickly set up on your website to send some engaging contents such as the latest blog, product offers and some industry insights which can deliver value to your customers. On an average 21% of your email subscribers open your newsletter and 2.7% of them may end up buying your product or service. So keeping your customers regularly engaged with a quality newsletter can improve your brand engagement and customer loyalty in the long run.
After your customer makes a successful purchase, following them up with an email can help you in two ways, the information stays on customer's inbox long after onboarding, even though a phone call is more personal (B2B), sending an email along with it makes the best strategy for a long-lasting relationship. The second thing is, it offers a way to pitch more of your service, improve your customer support or make sure that they are genuinely happy with your product, all these things can make your customer to like your business more and may end up becoming a repeat customer.
These are some of the ways to use email campaigns effectively. When it comes to running campaigns get creative, why not re-engage your past customers with some quick follow up, or send a follow up email to people who has added something to their cart and left it lying for weeks. Creativity is the key to engaging your customers and future customers in meaningful way.
4) Bonus: Social Proof to convert your website visitors to customers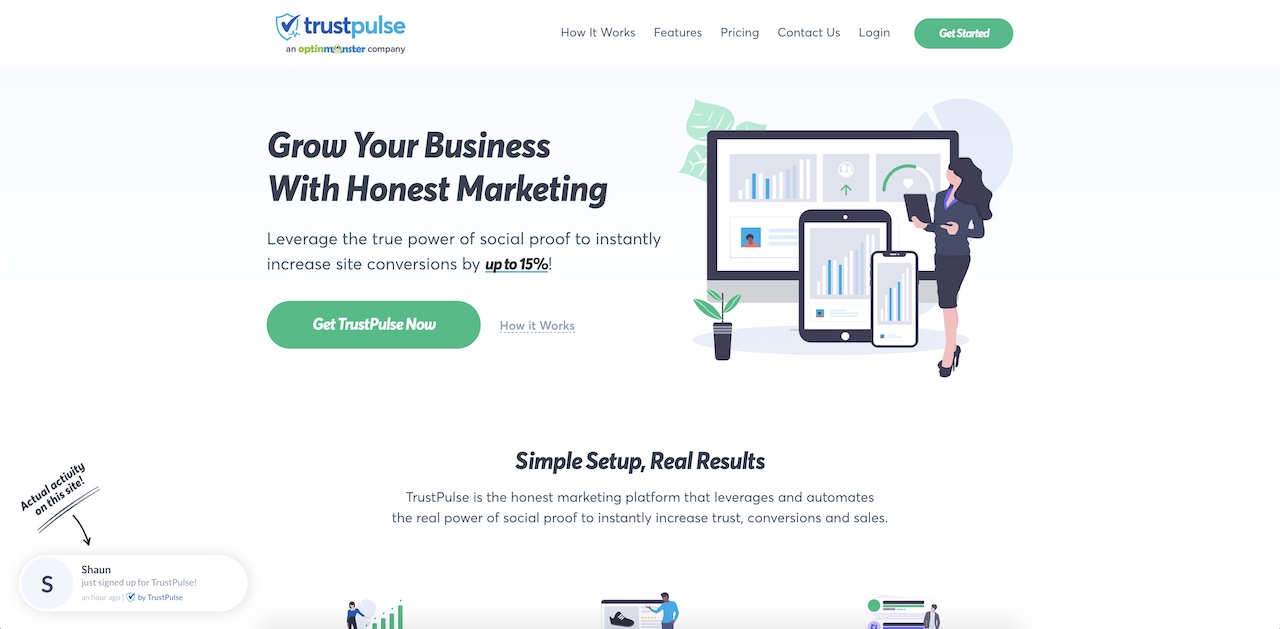 We as human love to get social validation especially when we are making decisions. Hence, adding a social proof plugin such as Trust pulse, FOMO, etc., can increase the likelihood of trust among your customers, these plugins can cover a wide area of events such as when another customer makes a purchase, sign up for your newsletter, etc. Thus providing a trust factor to your current visitor, especially if you own an e-commerce site, this can be a game-changer.
Customer engagement is what makes difference in this vast saturated market of business, your website can potentially open up the space to implement your offline customer engagement strategies to online as well, ensuring to build a better customer relationship across both worlds. So it's time to ample up your game by bringing certain up-gradation to your site. It's important to not only build an awesome website but also use it well.